Turnkey solution
Mobo Telecom technicians offer a turnkey solution. Your receiver will be cennected by certified professionals. To take advantage of your Shaw Direct subscription, the EPVHD will need to be connected to the satellite dish and your TV.
Once cennected, you must complete the activation. Simply call Shaw Direct at 1 (888) 554-7827.
In case of difficulties, please refer to the following instructions
Prerequisites
You will need a RG6 coaxial cable for connection to the satellite antenna. An HDMI cable is required to have the best HD video and sound output.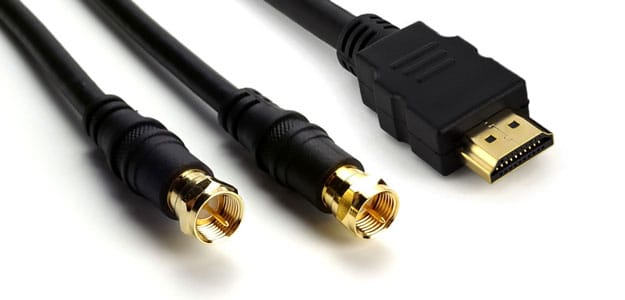 The connection steps
The coax cable from the satellite antenna must be secured to the SAT 1 receiver input.
The HDMI cable must be connected to the HDMI output of the receiver. The other part of the cable should be plugged into the HDMI input of your HDTV.

* You can use RCA (VIDEO OUT) cables for connection with a non-HD TV

Plug the power cord supplied with your receiver into the POWER input and connect to a standard 120-volt electrical outlet in the room.
On the TV in use, choose the signal input source into which you connected the HDMI cable.

Most of the time there will be an INPUT key to choose between different sources on your remote or televsion

Follow the instructions that appear on the screen. When you see a message on the screen confirming that the signal has been found, you are ready to activate the receiver.

If message "The receiver has lost the satellite signal" appears on the screen, check that the coaxial wire from the satellite antenna is securely screwed into the receiver (step 1) before proceeding.

* If the cable is screwed in correctly, this indicates that you have temporarily lost the satellite signal, which can occur during extreme weather conditions, such as heavy rain covering the sky completely or a snowstorm that has completely buried the sky. antenna.
The activation steps
Visit My Shaw Direct and enter your Shaw ID and password
Click on "Television" in the menu on the left, then scroll down to the box "Activating a receiver"
Choose the option: Activate-Reciever1-EN
Click on the "Activate Receiver" button and follow the instructions on the screen.
Need more help ?
Still have problems? Contact Shaw Direct at 1.888.554.7827 and a qualified Technical Service Representative will be happy to assist you.