october 1 2023 · 5 minutes to read
Key Takeaways
Various ad blockers are available, from browser extensions to mobile apps.
Some browsers come with built-in ad-blocking capabilities.
Hulu's No Ads plan is an alternative for an ad-free experience.
Table of content
Hulu, a leading premium streaming service, offers a plethora of content, from TV shows to movies. However, the frequent ad interruptions can be a buzzkill for many. This article delves into the best ways to block or skip Hulu ads, ensuring an uninterrupted streaming experience.
Why Block Hulu Ads?
Ads on Hulu can be quite intrusive, especially when you're engrossed in a gripping show. While some ads provide valuable information, repeated interruptions can diminish the overall viewing experience. Moreover, with the evolution of ad blockers, there are now more efficient ways to block these pesky ads.
How Do Ad Blockers Work on Hulu?
Ad blockers function by detecting and preventing ad scripts from running. They can be browser extensions, standalone apps, or even features within browsers. Some blockers merely skip the ads, while others prevent them from loading altogether.
Choosing the Best Ad Blocker for Hulu
There are numerous ways to get rid of ads in the Chrome Web Store and other platforms. Some popular options include:
Comparison of Popular Extensions
Ad Blocker
Pros
Cons
Price
Hulu Ad Skipper
- Specifically designed for Hulu.
- Fast-forwards through commercials.
- Limited to Hulu.
- May not block all types of ads.
Free (Assumed)
Adblock Plus & AdBlock
- Compatible with various browsers.
- Large user base and community support.
- Some ads might be whitelisted.
- Can be resource-intensive.
Free (Donations accepted)
uBlock Origin
- Lightweight design.
- Efficient ad blocking.
- Might have a steeper learning curve for advanced settings.
Free
AdGuard AdBlocker
- Comprehensive ad-blocking.
- Protection against tracking and phishing.
- Some advanced features might be behind a paywall.
Free with Premium options
Using Browsers with Built-in Ad Blockers
Some browsers come with built-in ad-blocking capabilities. Examples include:
Comparison of Popular Browsers
Browser
Pros
Cons
Brave
- Automatically detects and blocks ads.
- Enhanced privacy features.
- Not as widely adopted as other browsers.
Opera
- Native ad blocker.
- Built-in VPN for enhanced privacy.
- Some websites might not render perfectly.
Microsoft Edge & Mozilla Firefox
- Support a wide range of ad-blocking extensions.
- Regular security updates.
- No native ad blockers.
- Might be resource-intensive with extensions.
Chrome
- Vast library of ad-blocking extensions.
- Widely used and supported.
- No native ad-blocking.
- Known to be resource-intensive.
Ad Blocker Apps for Mobile Devices
For those who enjoy Hulu on mobile devices, several apps can help block ads: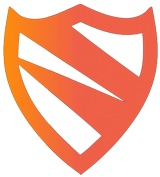 Blokada
Available for both Android and iPhone, it blocks most ads and includes a VPN in its latest version.
Skipping Ads vs Blocking Ads
While ad blockers prevent ads from loading altogether, some tools like Hulu Ad Skipper allow skipping or fast-forwarding through the ads. Here's a comparison:
Skipping Ads
Allows ads to load but fast-forwards through them.
May not work on certain ad types that can't be skipped.
Requires manually clicking to skip each ad break.
Doesn't reduce loading times or internet data usage as ads still load.
Blocking Ads
Prevents ads from loading entirely.
Works on all ad types.
Blocks ads automatically without user intervention.
Improves loading times and reduces data usage as ads are not loaded.
In summary, ad blockers provide a more comprehensive solution by preventing ads altogether. However, ad skippers offer a workaround if you wish to keep ads enabled for any reason. The choice depends on your specific preferences.
Comparison of Mobile Devices Hulu Ad Blocker
| Ad Blocker App | Pros | Cons |
| --- | --- | --- |
| Blokada | - Available for both Android and iPhone.<br>- Blocks most ads.<br>- Includes a VPN in its latest version. | - Might require manual configuration for optimal performance. |
| AdLock | - Offers both free and paid versions.<br>- Advanced features available. | - Premium features might be behind a paywall. |
| AdAway | - Android-specific.<br>- Effective ad blocking. | - Requires device rooting.<br>- Not available for iPhone. |
Alternative Methods to Block Ads on Hulu
Reloading the Hulu Page: Refreshing the page can sometimes reduce the duration of ads.
Using Two Browser Tabs: Open the same Hulu content in two tabs. When one tab displays an ad, mute it and switch to the other.
Considering Hulu's No Ads Plan
Hulu offers a "No Ads" plan, providing an almost uninterrupted viewing experience, especially for those who love binge-watching their favorite series or catching up on live tv. While this plan eliminates the majority of commercials, certain shows, particularly those on live tv, might still have brief ad breaks due to streaming rights. Opting for the "No Ads" plan is a step towards a more seamless Hulu experience.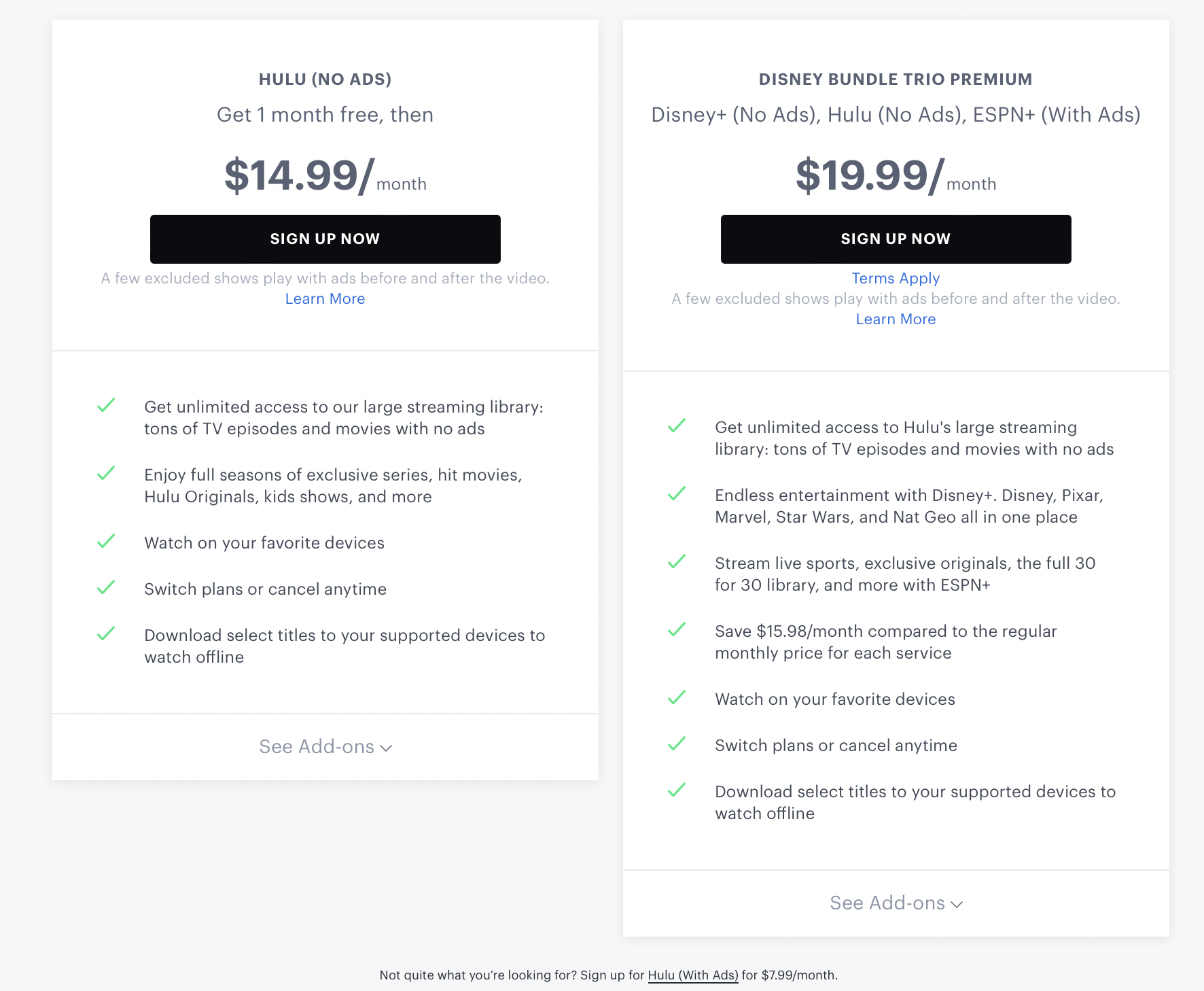 Final Thoughts
While Hulu without ads offer a way to enhance the viewing experience, it's a good idea to choose the right one based on your needs. Whether you opt for a browser extension, a dedicated app, or a premium Hulu plan, the goal is to enjoy content without constant interruptions.