June 7, 2023 · 5 minutes to read
Shaw BlueCurve TV, a cutting-edge digital platform, is transforming the way we experience television. Offering more than 80 channels and a library of over 30,000 on-demand titles, it's a powerhouse of entertainment at your fingertips. But, do you know you can unlock even more from this already feature-packed service? In this article I brings you exclusive hacks for a truly optimized TV viewing experience.
Hack 1: Stream More, Buffer Less
One of the key factors that can make or break your streaming experience on any streaming platform is your internet connection. If your internet isn't performing up to par, you could find yourself dealing with stuttering and buffering, which are interruptions in the video playback that can be quite frustrating.
There are a few things you can do to help ensure a smooth streaming experience:
Limit Device Usage: Try to reduce the number of devices connected to the network during your streaming sessions, especially those engaging in data-intensive activities like video streaming or online gaming.
Quality of Service (QoS): This setting in your router allows you to prioritize certain types of traffic or specific devices. Assigning a higher priority to your BlueCurve TV can significantly improve your streaming experience.
Wi-Fi Placement: The location of your Wi-Fi router can greatly affect the quality of your connection. Consider using a Wifi Mesh for optimal experience.
Update Router Firmware: Make sure your router is running the latest firmware. Updates often include performance enhancements and fixes for known issues.
Use Ethernet Connection: If possible, connect your BlueCurve TV directly to your router using an Ethernet cable. Wired connections are typically more stable and faster than Wi-Fi.
Internet Speed: Check if your internet plan provides sufficient speed for streaming. If not, consider upgrading to a plan with higher bandwidth.
Hack 2: Effective Use of Search Feature

The search feature is an integral part of Shaw BlueCurve TV that helps you navigate through its extensive library of content. Instead of tediously scrolling through the plethora of titles on offer, the search function allows you to pinpoint exactly what you're looking for in no time. Here are a few additional tips to help you use this feature more effectively:
Use Specific Keywords: Be as precise as you can while searching for content. If you're looking for a movie or TV show, try to use the exact title or the name of an actor/actress involved. The more specific you are with your keywords, the more accurate your search results will be.
Use Quotation Marks for Exact Phrases: If you're searching for an exact phrase, place it in quotation marks. This will ensure the search engine looks for the exact phrase rather than individual words. For instance, searching "Game of Thrones" will yield more precise results than Game of Thrones without quotes.
Filter Your Search: Take advantage of Shaw BlueCurve TV's advanced search filters. You can filter by genres, ratings, and release year to narrow down your search and find exactly what you're in the mood to watch.
Explore Related Content: Once you've found a show or movie you enjoy, check out the related content suggested by Shaw BlueCurve TV. This is a great way to discover new shows and movies similar to those you already enjoy.
By mastering these tips and tricks, you can truly unleash the power of Shaw BlueCurve TV's search feature, and make your viewing experience more enjoyable and efficient.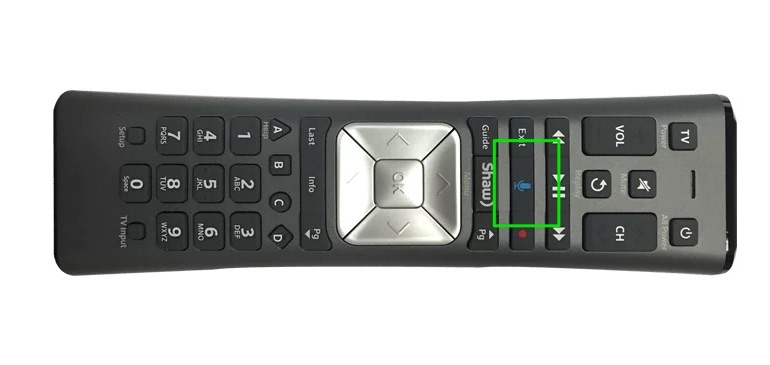 Hack 3: Mastering the Voice Control
Shaw BlueCurve TV comes with a remote featuring a blue microphone button, opening up the world of voice commands for you. By pressing this button, you can give a variety of commands, such as changing channels, adjusting volume, or searching for specific content. This makes navigating through the interface faster and more convenient. Here's how to get the most out of it:
Use Specific Commands: Be clear and specific with your voice commands. If you're looking for a specific channel, movie, or TV show, use its exact name. For instance, "Play Game of Thrones" will get you right into watching the popular series.
Utilize Advanced Functions: Shaw BlueCurve TV voice command system also understands more complex commands. For instance, you can say "What's the weather like?" or "Show me Tom Hanks movies" and it will provide relevant results.
Practice and Patience: Like any new technology, voice control might require a little bit of practice to get used to. The system learns from your voice and accent over time, so be patient and keep trying if it doesn't get your command right the first time.
Hack 4: Parental Controls Made Easy
BlueCurve TV has built-in advanced parental controls. Setting these up allows you to manage the content your children can access, providing peace of mind and a safe viewing environment.
Hack 5: Access BlueCurve TV Anywhere, Anytime
No worrys, you are not tied down to your living room. Thanks to the BlueCurve TV app, you can take your entertainment wherever you go, allowing you to watch your favorite shows or movies on various devices, including smartphones and tablets. Here's how you can enjoy your content on-the-go:
Install the BlueCurve TV App: The app is available on both iOS and Android devices. Simply go to your device's app store, search for "Shaw BlueCurve TV", and install the app.
Log In: Use your Shaw ID to log in to the app. Once logged in, you can access your TV subscription right on your device.
Download Content: If you're planning to be in a place with unreliable internet connection, Shaw BlueCurve TV allows you to download your favorite content right onto your device. This way, you can watch it offline, ensuring that you're never left without something to watch.
However, if you're planning to access it outside of Canada, there may be restrictions due to content licensing agreements and copyright laws. Content not previously downloaded is generally only accessible within Canada. There are ways around this, such as using a Virtual Private Network (VPN), which can mask your device's location. But it's important to note that this can be against the terms of service and may lead to account suspension. Please ensure you understand the risks and legal implications before proceeding with this method.
Hack 6: Utilize the Power of Cloud Technology
You don't need a traditional Personal Video Recorder (PVR). The platform utilizes cloud technology to allow you to record and download TV shows on-the-go. This means you can watch your favorite shows at your convenience, anytime, anywhere. You can even set up future recordings from your device, ensuring you never miss a moment of your favorite programming!
Hack 7: Navigating On-Demand Title
With an extensive library of over 30,000 on-demand titles, it might seem daunting to find exactly what you want to watch. However, understanding the categorization and utilizing the search function effectively can help you navigate this vast ocean of content with ease.
Hack 8: Optimize Screen Mirroring
Screen mirroring is a fantastic way to enjoy Shaw BlueCurve TV content on other devices. Make sure your device and your TV are on the same Wi-Fi network and follow the appropriate steps to cast content seamlessly from your device to your TV.
Hack 9: Utilizing Lightning Mode
Lightning Mode is a feature of Shaw's BlueCurve TV that lets you navigate through your shows faster than ever before.
Jump to a particular scene
If you want to quickly jump to a particular scene in a movie or show, all you have to do is press the fast-forward button five times on your remote. This command will activate the 'lightning mode', letting your BlueCurve TV fast-track through the content at a swift pace.
Hack 10: Installing BlueCurve TV on Roku
If you want to take your TV experience to the next level, consider integrating it with your Roku device. Here's a quick guide on how to do this:
Set up your Roku device: Ensure your Roku is connected to your TV and your Wi-Fi network. You'll also need a Roku account.
Go to the Roku Channel Store: Using your Roku remote, navigate to the 'Streaming Channels' section. This is where you'll find the Channel Store.
Search for BlueCurve TV: Use the search bar to find the app. Once you find it, select it.
Add the BlueCurve TV app: You'll see an 'Add Channel' button. Click it to add the app to your Roku device.
Login to your Shaw account: After the BlueCurve app is installed, open it and follow the prompts to log in using your Shaw username and password.
Enjoy: Once you're logged in, you can start enjoying content directly from your Roku device.
Note: Availability of Shaw BlueCurve TV app on Roku may depend on your location and Roku model.
Conclusion
With these Shaw BlueCurve TV hacks from Mr. Mobo, you're now equipped to enjoy a truly optimized TV viewing experience. Remember, the goal of these hacks is to enhance your interaction with the platform and provide a richer, more satisfying user experience. So, sit back, relax, and let these hacks elevate your entertainment to new heights!